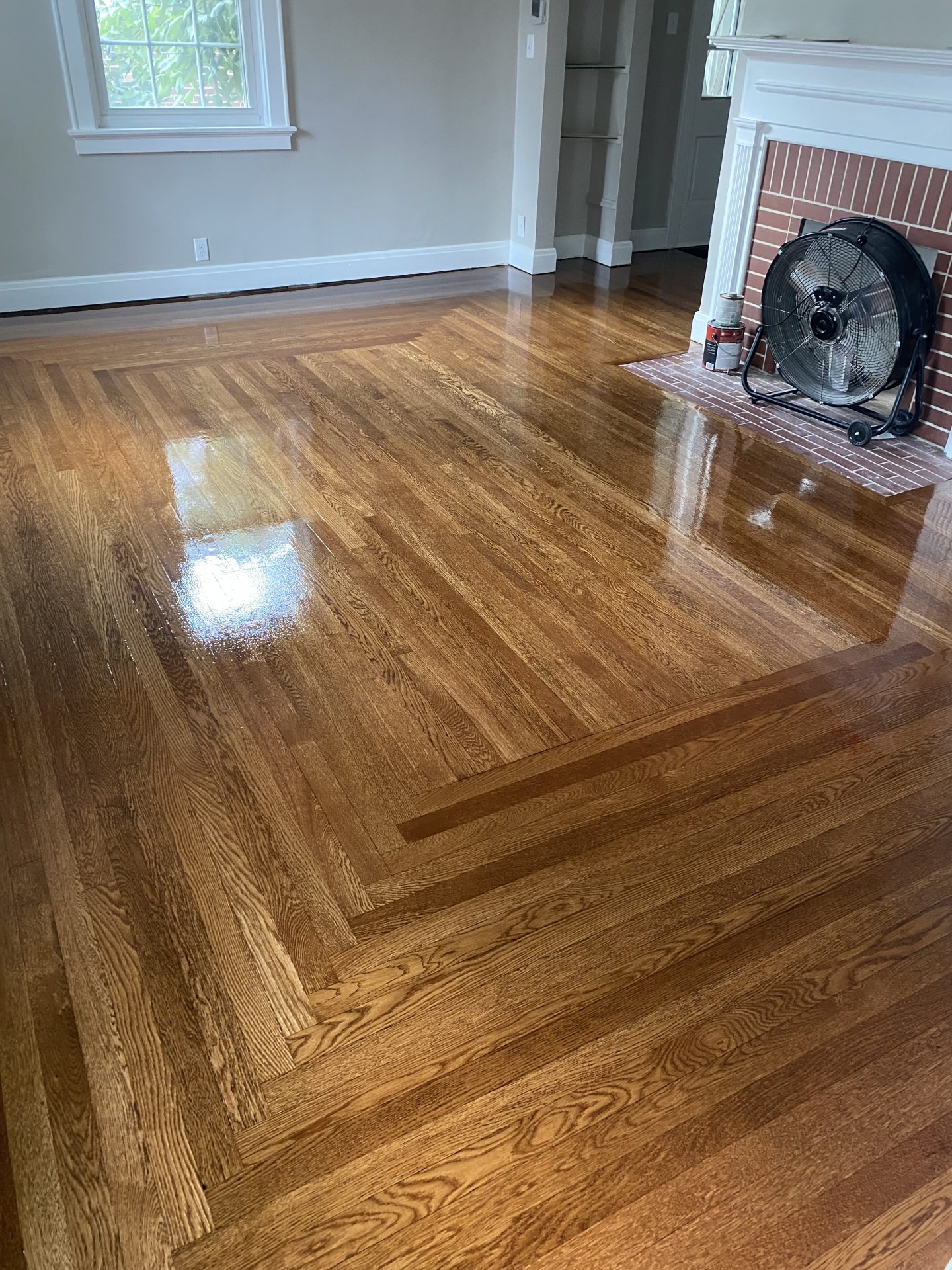 Introduction 
Step into a world where elegance meets durability, as we introduce you to Gramer Hardwood Flooring, Cincinnati's premium provider for all your flooring needs. Dive into a haven of high-quality, stunning hardwood floors that promise to transform your spaces spectacularly.
1. Why Hardwood Flooring? 
Hardwood flooring isn't merely a surface to tread upon; it's an investment that instantly elevates the aesthetic and value of your home. With its timeless appeal, hardwood provides a warm, inviting ambiance, reflecting a tradition of elegance and a promise of long-lasting beauty. Furthermore, its resistance to wear and tear makes it an ideal choice for households bustling with activity.
At Gramer Hardwood Flooring, we understand the allure and value of hardwood floors. The rich tones, natural grains, and smooth finishes available offer a canvas for homeowners to express their unique style and taste. Our extensive range of products provides options that cater to various preferences and budgets without compromising quality.
The benefits of hardwood flooring extend beyond its visual appeal. Being a natural insulator, wood provides a barrier against the cold, ensuring your home stays cozy during Cincinnati's chilly winters. The ease of cleaning and maintenance associated with hardwood floors also saves you time and energy, allowing you to enjoy a hassle-free, beautiful living environment.
2. Gramer Hardwood Flooring: Excellence Underfoot 
As a beacon of quality in Cincinnati, OH, Gramer Hardwood Flooring prides itself on delivering unparalleled service and products to its clients. With years of expertise, our team is committed to helping you select, install, and maintain hardwood floors that align with your lifestyle and aesthetic preferences.
We believe that every home deserves the brilliance of hardwood flooring. Hence, we offer a spectrum of options, ranging from classic to contemporary designs, all crafted with precision and care to meet our clients' expectations. Our experts are here to guide you through the entire process, ensuring a smooth transition from the old to the stunning new.
The excellence of Gramer Hardwood Flooring lies not only in our products but also in our comprehensive services. From professional consultation and meticulous installation to after-care support, we are dedicated to ensuring your experience with us is seamless and satisfying. Trust us to bring the resilient beauty of hardwood flooring into your home with finesse and reliability.
Introduction :
When considering a significant home improvement like installing hardwood flooring, questions abound. In our comprehensive FAQ, we aim to shed light on the pivotal aspects of hardwood flooring, providing clarity and guidance to help you make informed decisions.
1. Why Should I Choose Hardwood Flooring?
What are the advantages of hardwood floors over other types?
Highlight the longevity, timeless appeal, and ease of maintenance associated with hardwood flooring.
Is hardwood flooring eco-friendly?
Discuss the sustainability aspect, the option of using reclaimed wood, and other environmentally conscious practices in the industry.
2. What Types of Hardwood Flooring Are Available? 
What are the differences between solid and engineered hardwood?
Outline the construction, application, and benefits of each type.
How do I choose the right wood species for my floors?
Delve into the various species available, their characteristics, and suitable applications.
3. How Much Does Hardwood Flooring Cost? 
What factors influence the cost of hardwood flooring?
Detail aspects like wood type, installation complexity, and additional services.
Is hardwood flooring a good investment for my home?
Provide information on the return on investment and value addition to the property.
4. How Do I Maintain and Clean Hardwood Floors? 
What are the best practices for daily maintenance?
Offer tips on cleaning products, techniques, and protective measures to prolong the floor's life.
How often should I refinish my hardwood floors?
Give guidelines on recognizing when it's time to refinish and what the process entails.
5. How Long Does Installation Take? 
What does the installation process involve?
Briefly describe the steps from preparation to completion of hardwood floor installation.
How can I prepare my home for installation day?
Provide a checklist for homeowners to ensure a smooth and efficient installation process.
Heading 3: Choosing the Right Type of Hardwood
Heading 4: Installation Perfection with Gramer Hardwood Flooring
Heading 5: Caring for Your Hardwood Floors
Learn More: Visit our Homepage to discover who we are.
Get in Touch: To start your journey towards a better  life, Contact Us for a consultation.
Call Us: Ready to talk? Dial our phone number (859) 663-7678 to speak with one of our experts.
Stay Updated: For news, tips, and customer testimonials, follow us on Facebook.